Live 90-Minute Webinar
Presented by Eliot Jacobson
July 13, 2017 at 1 p.m. Eastern (10 a.m. Pacific)
Advantage players cost casinos millions of dollars annually.
In this webinar you and/or your employees will learn the latest blackjack advantage play methods, how to recognize players using those methods and how to protect your games from players using these methods.
The webinar will cover these advantage play methods:
Hole-carding shoe games and pitch games
Edge sorting
Ace sequencing, card location, first-carding and card steering
The webinar will provide you and/or your employees with:
A solid understanding of the full scope of advantage play issues at blackjack.
An understanding of the relative profitability of these methods to help prioritize allocation of game protection resources.
An understanding of how physical layout and device issues can lead to big opportunities for advantage players.
The webinar is intended for:
Table games staff and management, excluding dealers.
Surveillance staff and management.
Senior casino management.
For a detailed agenda, please click here.
The seminar cost is based on the number of computers accessing the webinar, so you can set up a computer in a conference room with a screen and have multiple people participate in the webinar for one low price.
Webinar Presenter – Eliot Jacobson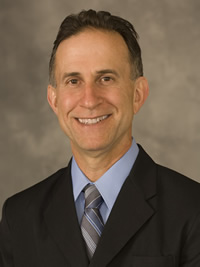 Eliot is widely recognized as one of the world's top experts on casino table games, casino mathematics and advantage play.
He received his Ph.D. in Mathematics from the University of Arizona in 1983. Eliot was Professor of Mathematics at Ohio University from 1983 to 1998 and Visiting Associate Professor and Lecturer in the Department of Computer Science at the University of California, Santa Barbara from 1998 to 2009.
In 2005, Eliot started his consulting work for the casino industry as a gaming mathematician. Over the years, Eliot has worked in many different areas within the industry, from casino hosts to Internet casinos. His consulting work has included designing table games and promotions, risk analysis and offering on-site training. He has written three gaming-related books:  The Blackjack Zone, Contemporary Casino Table Game Design, and Advanced Advantage Play and authored the now infamous blog, APHeat.net.
Webinar Cost
$179 per computer that accesses the webinar
(You can have multiple people participate for one low price.)
Registration and Payment Deadline:  July 11, 2017
Cancellation fee: for cancellations on or before July 11, 2017 the registration fee will be refunded less a $59 cancellation fee.
The webinar PowerPoint presentation will be sent to participants July 11, 2017.  There are no refunds once the presentation has been sent to participants.
Questions
Dave Newton  702-255-9891
dave.newton@cdcgamingseminars.com