Live 90-Minute Webinar
Presented by Marcus Clarke, Principal, REDW Consulting
August 3, 2017 at 1 p.m. Eastern (10 a.m. Pacific)
The average cost of a data breach in the U.S. is $7 million.
The odds that your company will be successfully hacked this year: 53%
There has been a lot of focus on preventing hacks, and that continues to be very important.
What has gotten less attention, but is extremely important, is being fully prepared in advance to successfully handle a data breach when it really happens.
Maybe a data breach doesn't have to be a business-killing event.
How we can win even when we've been hacked? Being fully prepared for that almost inevitable data breach creates a unique opportunity to handle it in a way that exceeds our customers' expectations. If we react quickly and exceed expectations, we can avoid losing them as customers and possibly even increase their loyalty.
This webinar will take you through both how to maximize your chances of avoiding a data breach and how to be ready to handle a data breach in an optimal way if you are hacked.
For a detailed webinar agenda, please click on View Brochure.
Webinar Presenter – Marcus Clark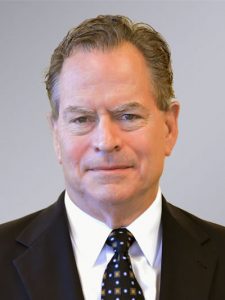 Marcus Clarke-Goss is a veteran executive with over 30 years' experience in information technology, business and consulting. He brings a wealth of expertise with particular strengths in areas such as cyber-security, regulatory compliance, risk management, monitoring and reporting as well as experience as a serial entrepreneur.
Currently, Marcus is a Principal at the business advisory firm of REDW LLC. He joined the firm after selling his firm, Meridian Group. He then facilitated the simultaneous merger and acquisition of two firms in the Phoenix area which resulted in REDW becoming the largest privately held accounting and financial services firm in the Southwest. Since then, Marcus has facilitated many other
acquisitions and implemented a cyber-risk management framework.
For more details on Marcus' qualifications, please click on View Brochure.
Webinar Cost
$179 per computer that accesses the webinar
(You can have multiple people participate for one low price.)
Registration and Payment Deadline:  August 1, 2017
The seminar cost is based on the number of computers accessing the webinar,
so you can set up a computer in a conference room with a screen
and have multiple people participate in the webinar for one low price.
Cancellation fee:
for cancellations before August 1, 2017
the registration fee will be refunded less a $59 cancellation fee.
The webinar PowerPoint presentation will be sent to participants August 1, 2017.
There are no refunds once the presentation has been sent to participants.
For information on recordings of the webinar, please click on View Brochure.
Questions
Dave Newton  702-255-9891
dave.newton@cdcgamingseminars.com