New, Live 90-Minute Webinar

Presented by Lindsay Zaltman, Partner & CEO, Olson Zaltman

December 13, 2017 at 1 p.m. Eastern (10 a.m. Pacific)

Recent advancements in neuroscience offer gaming operators and marketers ways to gain a competitive advantage over casinos still using traditional marketing techniques.
In this fascinating webinar, Lindsay Zaltman, Partner and CEO of Olson Zaltman, a world-renowned marketing firm, will share his insights about how these new techniques can be applied to the gaming industry operational and marketing challenges, such as:
Maximizing slot floor profits
Changing signage to improve traffic flow
Targeting your advertising so it effectively taps in to the deepest reasons customers visit your casino
Understanding the emotions players feel during the ups and downs of their visit and how you can create programs and experiences that leverage those emotions
Understanding what really differentiates your casino from your competitors in customers' minds
In this webinar, we'll show you new models of consumer behavior, explain the latest neuroscience tools, and explain how they can be applied to improve operations and marketing in the gaming industry.
Topics that will be covered:
Lindsay will cover the following topics. For each he will explain the cost, the pros and cons and how it can be used by casino operators and/or marketers to improve their results.
EEG's
fMRI's
Eye Tracking
Virtual Reality
Implicit Association Tests
Facial Coding
Zaltman Metaphor Elicitation Technique

Webinar Presenter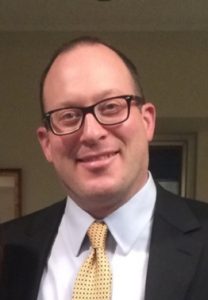 Lindsay is Partner & CEO at Olson Zaltman.   Olson Zaltman specializes in helping clients build strategies around the unconscious thoughts and feelings that consumers have towards their products and services. Olson Zaltman is the pioneer in the industry in applying mind science to marketing research practices.
His firm has worked across diverse industries including gaming for companies such as Harrah's and Barona.
Lindsay is co-author (with Gerald Zaltman) of the book "Marketing Metaphoria" published by the Harvard Business Press. Marketing Metaphoria has been translated into seven languages. He is also co-author of a chapter in The Handbook of Marketing Research on manager-researcher relationships and a case study in the Harvard Business Review. He has been cited in numerous publications and events including TED Talks, The New York Times, Fast Company Magazine, The Los Angeles Times and Advertising Age. He has lectured extensively at various Fortune 500 companies and conferences around the globe.

Webinar Cost
$179 per computer that accesses the webinar
Satisfaction Guaranteed:
If you are not satisfied with the webinar we will refund your registration fee.
Registration and Payment Deadline:  December 11, 2017
The seminar cost is based on the number of computers accessing the webinar,
so you can set up a computer in a conference room with a screen
and have multiple people participate in the webinar for one low price.
Cancellation fee:
for cancellations before December 11, 2017
the registration fee will be refunded less a $59 cancellation fee.
The webinar PowerPoint presentation will be sent to participants December 11, 2017.
There are no cancellation refunds once the presentation has been sent to participants.
Questions
Dave Newton  702-255-9891
dave.newton@cdcgamingseminars.com