New, Live 90-Minute Webinar

Presented by Lindsay Zaltman, Partner & CEO, Olson Zaltman

November 16, 2017 at 1 p.m. Eastern (10 a.m. Pacific)
Are you struggling to find new insights about your core customer? Are you searching for more effective ways to attract your competitors' customers? Or, perhaps you're working on how to attract a whole new segment, like Millennials?
Ask yourself, do you really understand customers' deepest needs and desires that are so vital to your company's success?
If you answer no to this last question, you're not alone. Most marketers still use obsolete models of consumer behavior and outdated research tools to try to understand their customers.
No longer are traditional tools like focus groups and web surveys enough. Advances in technology and the mind sciences have changed the marketing research landscape. We now have the opportunity to use more powerful tools based on neuroscience that truly get inside our customers' minds.
In this webinar, we'll show you new models of consumer behavior and explain the latest tools being used in the marketing world. For details, please click on View Brochure.
Webinar Presenter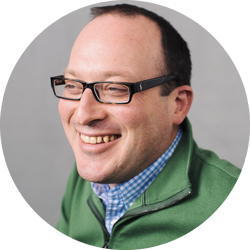 Lindsay is Partner & CEO at Olson Zaltman, a world-renowned marketing strategy firm. Olson Zaltman specializes in helping clients build strategies around the unconscious thoughts and feelings that consumers have towards their products and services. Olson Zaltman is the pioneer in the industry in applying mind science to marketing research practices.
His firm has worked across diverse industries including gaming for companies such as Harrah's and Barona.
For more details on Lindsay's qualifications, please click on View Brochure.
Webinar Cost
$179 per computer that accesses the webinar
Satisfaction Guaranteed:
If you are not satisfied with the webinar we will refund your registration fee.
Registration and Payment Deadline:  November 14, 2017
The seminar cost is based on the number of computers accessing the webinar,
so you can set up a computer in a conference room with a screen
and have multiple people participate in the webinar for one low price.
Cancellation fee:
for cancellations before November 14, 2017
the registration fee will be refunded less a $59 cancellation fee.
The webinar PowerPoint presentation will be sent to participants November 14, 2017.
There are no cancellation refunds once the presentation has been sent to participants.
Questions
Dave Newton  702-255-9891
dave.newton@cdcgamingseminars.com