Live 90-Minute Webinar

Presented by Raving Partners Mark Astone, CEO, Catalyst Marketing and
Vikki Pass, Senior Media Director, Catalyst Marketing
Wednesday, March 29, 2017 at 1 p.m. Eastern (10 a.m. Pacific)
Digital marketing is powerful and trendy,
but if done poorly it can easily turn into a money pit.
How do you use digital marketing so it's impactful and cost-efficient?
Join the experts at Catalyst as they take you step-by-step
through the process of creating a digital marketing plan.
This webinar will cover on-line display ads, pre-roll marketing, social media,
search engine marketing/optimization, mobile marketing and measuring results.
They will lay out the decisions and considerations at each step of the process so you are able to create an effective digital marketing plan for your casino.
Please click on View Brochure for details on what will be covered.
Webinar Presenter – Mark Astone                                    

Mark Astone is the owner and CEO of Catalyst Marketing. His decades of hands-on marketing and public relations experience allow him to push Catalyst's clients to new heights, even in tough economic times. While his insights into how customers today are making their entertainment decisions are remarkable, most unique is his focus – at all times – on the bottom-line results Catalyst's efforts are producing.
Mark holds both Bachelor's and Master's degrees in Business Administration from California State University, Fresno along
with an advanced MBA degree from Harvard University.

Webinar Presenter – Vikki Pass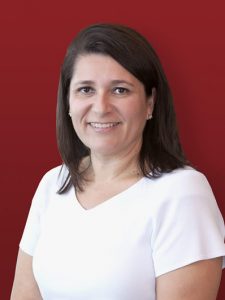 Prior to joining Catalyst, Vikki was Vice President Media Director at McCann-Erickson Salt Lake City. She has more than 20 years' experience in media, targeting both consumer and business-to-business audiences. Past clients include Intel, Microsoft, VeriSign, Nokia and Unisys.
In addition to specializing in high-tech media, her 
experience also includes an emphasis in local broadcast and digital media. She served as a media counsel to both MSN and Ziff Davis, sharing industry insights and shaping the direction of their future offerings.
Webinar Cost
$199 per computer that accesses the webinar
The seminar cost is based on the number of computers accessing the webinar, so you can set up a computer in a conference room and have multiple people participate in the webinar for one low price.
Registration and Payment Deadline: March 27, 2017
Cancellation fee: for cancellations before March 27, 2017 the registration fee will be refunded less a $59 cancellation fee.
The webinar PowerPoint presentation will be sent to participants on March 27, 2017. There are no refunds once the presentation has been sent to participants.
Questions
Dave Newton  702-255-9891
dave.newton@cdcgamingseminars.com