New, Live 90-Minute Webinar

Presented by Daniel Wood, Raving Partner, Phone-Based Marketing Solutions and
VP of Business Development at Engagex

January 25, 2018 at 1 p.m. Eastern (10 a.m. Pacific)
We record the webinars, so you can watch it at your convenience.  See information on purchasing a recording at the bottom of this page.

What's the value of an effective and efficient outbound call program?
Personal contact produces a higher response rate than direct mail, which is why it makes financial sense to assign hosts to create relationships with high value clients.
But what about your mid-level clients? Do you have an opportunity to efficiently drive more revenue from these clients?
This webinar will give you the expert insight to create an effective outbound call program or to evaluate and improve your existing program.
Does an outbound call program make financial sense for my casino?
You probably have a segment of players that fall below the hosted status but just above one of your lower segment of players. Most likely ranging between $75 and $400 ADT and which account for 30-40% of your players. They are mid-level players, have monthly offers but despite the sheer number of players in this segment, their individual worth isn't high enough to make it worth it to host them.
Unfortunately, emails get deleted, and direct mail pieces get forgotten, even when guests are intrigued by the offer.
This webinar will show you how to effectively and efficiently create a "Semi-Hosted" team of outbound callers.
You can connect with each player in a personalized, semi-hosted fashion with a simple outbound call. You can identify and train current employees to call players in your middle segment to follow-up on the mailers or emails you've already sent out or give details about your current promotion. These calls create a personal touch, while spending a fraction of the time and money vs the traditional hosting.

Webinar Agenda

(Click on black arrows for details.)
Does this type of program makes sense for your property? How much of your middle segment should you include in an outbound call program?
In this section of the webinar we'll give you the information you need to make this calculation, including how much you can expect your response rate to increase by using phone calls and the industry standards of calls per hour and number of calls needed to engage with a player. This will give you the information you need to determine the right size of your middle segment to include in the program.
Data Organization – Effectively calling a single list across multiple team members can be a challenge. Many properties print out physical sheets to give to call agents or divvy up an excel spreadsheet. But the problems with this method are obvious.
How do you make sure everyone gets called?
Note taking is messy and inconsistent
How do you recompile results?
How do you view and report on progress?
You can easily overcome all these challenges, including:
Autoload each name in the list
Record any caller notes
Keep reports
No skipped or duplicate calls.
We'll share an easy system using Google Docs that automatically loads contact information for your agents to call. It also automatically collects notes and data. We'll make this available to webinar participants at no charge.
Script Development – The most effective outbound calling programs begin with a stellar script. If a script is too short, you're likely to leave your guest feeling rushed or confused. If a script is too long, you likely won't have a chance to deliver your message. We'll explain how to develop an effective script that will drive results!
An effective script is:
Long enough to explain all the details of the promotion
Short enough to keep your guests' interest
Anticipates common questions or rebuttals
Has a natural flow and conversation
We'll share an example of an excellent outbound script for Declining Guests and show you why it's effective. We'll make a copy of this script available to webinar participants at no charge.
Call Scheduling – In this section we'll show you:
How to balance calls with other job duties
Set an appropriate dialing pace
Evaluate availability and establish a predictable call schedule
Establish team accountability
We will show you how to use a call volume calculator and we'll make the call volume calculator available to webinar participants.
We will touch briefly on several other key considerations, including:
Tools
Compliance Requirements
Training
Benchmarking
The following tools will be made available to all webinar participants at no extra charge:
An easy system to organize outbound call data using Google Docs.
A highly-effective phone script for calling Declining Guests.
A call volume calculator you can use for call scheduling.
This program is intended for Casino Executives (VP, GM, Directors, Managers) and those responsible for Player Development, Marketing, or Casino Operations.

Webinar Presenter – Daniel Wood, Raving Partner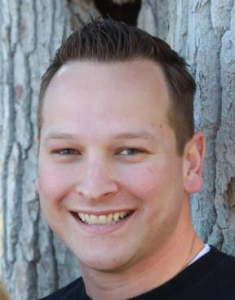 Anyone who has ever partnered with Daniel, will say that he's uncommonly good at uncovering underutilized resources in an organization. Throughout his career, his resourcefulness and leadership have helped companies maximize company's operational efficiencies – creating profit centers where there were none or where departments were underperforming. He worked his way through college at Arizona State in operational management. Daniel has developed strong skills in business development, corporate sales and marketing, strategic planning, networking and relationship building.
As VP of Business Development at Engagex Corp., Daniel works with casinos to show how their personalized calls have the power to increase their players ADT, win-back inactive players, and drive same-month revenue when used to deliver a promotional offer. With many casinos utilizing more digital marketing and electronic communication, his knowledge and impressive training skills on telephone sales and communications have revived this often-underutilized, but a highly effective tool. As a Raving Partner, Engagex provides gaming and hospitality clients with in-house training or outsourced services for customized call programs that act as a seamless extension of their brand as they connect personally and individually with their players. Daniel completed his BA in Business Administration from Arizona State (ASU), and when he's not on the road assisting his clients, he loves to be outdoors spending time with his wife and five boys.

Webinar Cost Information and Payment Deadline
Webinar Cost: $179 per computer that accesses the webinar
Satisfaction Guaranteed:
If you are not satisfied with the webinar we will refund your registration fee.
The seminar cost is based on the number of computers accessing the webinar,
so you can set up a computer in a conference room with a screen
and have multiple people participate in the webinar for one low price.
Registration and Payment Deadline:  January 23, 2018
Recording: We sell webinar recordings for the same price as the live webinar. When you purchase a recording you get 90 days unlimited access to the recording, so you can use it for training sessions with managers who did not participate in the live webinar.
If you attend the live webinar and also wish to purchase the recording, we discount the recording price by 25%.
Cancellation fee: for cancellations before January 23, 2018 the registration fee will be refunded less a $59 cancellation fee.
The webinar PowerPoint presentation will be sent to participants on January 23, 2018. There are no cancellation refunds once the presentation has been sent to participants.
If you'd like to purchase the Recording and not the live webinar, please register for the webinar and type "Recording" in the notes field.  We'll send you a link to access the recording the afternoon of the webinar.
Questions
Dave Newton  702-255-9891
dave.newton@cdcgamingseminars.com