New, Live 90-Minute Webinar
Presented by Dave Newton, Partner, Hospitality Resources
August 24, 2017 at 1 p.m. Eastern (10 a.m. Pacific)
Companies with high levels of employee engagement have earnings per share 147% better than companies with low engagement, according to Gallup. Unfortunately, also according to Gallup, only 30% of American workers are engaged.  
Disengaged employees cost the American economy up to $350 billion per year due to lost productivity, according to McLean and Company.
As a result, executives are realizing that employee engagement needs to be a core business strategy, not just "an HR thing."
If improving customer satisfaction or employee productivity are important issues for you, join us and learn which common HR practices are ineffective or even counter-productive for engagement and, more importantly, what to do about it.
For a detailed agenda, please click on View Brochure.
Webinar Presenter – Dave Newton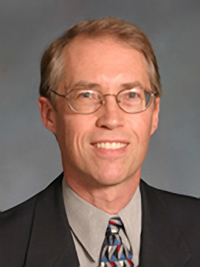 Your webinar presenter, Dave Newton, has a track record of implementing innovative and successful leadership and HR practices. Dave was opening VPHR of the Venetian Casino Resort in Las Vegas and was responsible for creating and implementing the strategic HR plan for that property.
For the past 12 years Dave has been a Partner with Hospitality Resources, a company specializing in employee surveys in casinos and hotels, so he has gotten extensive insight into what engages hospitality industry employees and what disengages them.
In addition, Dave has been a hotel general manager, so he understands what organizational and HR practices support and improve operations.  Dave has a B.S. from Cornell University's School of Industrial and Labor Relations and an M.B.A. from Pace University in New York.
For more details, please click on View Brochure.
Webinar Cost
$159 per computer that accesses the webinar
Satisfaction Guaranteed:
If you are not satisfied with the webinar we will refund your registration fee.
Registration and Payment Deadline:  August 22, 2017
The seminar cost is based on the number of computers accessing the webinar,
so you can set up a computer in a conference room with a screen
and have multiple people participate in the webinar for one low price.
Recording: We sell webinar recordings for the same price as the live webinar. When you purchase a recording you get 90 days unlimited access to the recording, so you can use it for training sessions with managers who did not participate in the live webinar.    
If you attend the live webinar and also wish to purchase the recording, we discount the recording price by 25%.  
Cancellation fee:
for cancellations before August 22, 2017
the registration fee will be refunded less a $59 cancellation fee.
The webinar PowerPoint presentation will be sent to participants August 22, 2017.
There are no refunds once the presentation has been sent to participants.
For information on recordings of the webinar, please click on View Brochure.
Questions
Dave Newton  702-255-9891
dave.newton@cdcgamingseminars.com