New, Live 90-Minute Webinar

Presented by Az Husain, Raving Strategic Partner, CEO, Casino Science
September 21, 2017 at 1 p.m. Eastern (10 a.m. Pacific)
In this webinar we'll show you how to use Microsoft software to solve key casino marketing problems like these:
How do I get player data from our database and sort it in ways that make it easier to identify targets for promotions and special events?
How do I plot our players on a geographic map so we can target our marketing efforts more effectively?  
How do I incorporate hotel and F&B revenue with gaming revenue to get a full picture of a player's value?
How do I calculate the ROI on our promotion?
How do I create a dashboard so reports don't have to be run over and over again and current data can be easily available to others in the organization?  
All of these problems can be solved using Microsoft software that you already own (or is free to add) and that's easy to learn and use.
Az Husain, CEO of Casino Science, will take you step by step through each process with examples for each. Also Casino Science will provide a portal that webinar participants can access after the webinar to get the files used in the presentation and detailed instructions on how to use them so you can apply what you've learned to solving your casino's marketing problems.
Webinar Presenter – Az Husain, CEO Casino Science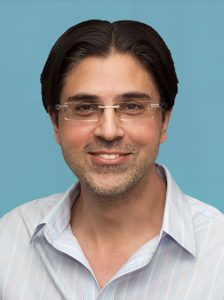 Az is founder and CEO of Casino Science, an analytics software and consulting company.  A self-confessed "data nerd," Az helps casino operators make sense out of the vast quantity of casino data.
Az helps Raving clients extract the right data from casino systems enabling marketing and player development teams to make data-driven decisions.  He has over twenty years of experience in building database and analytics products and business intelligence solutions.
He is also a passionate educator, teaching as Adjunct Faculty at the University of Washington Business School.  Az earned his BA in economics from the University of Saskatchewan and his MBA from the University of Southern California. Az assists Raving clients with one-on-one training or team training.
Webinar Cost
$179 per computer that accesses the webinar
Registration and Payment Deadline:  September 19, 2017
The seminar cost is based on the number of computers accessing the webinar,
so you can set up a computer in a conference room with a screen
and have multiple people participate in the webinar for one low price.
Recording: We sell webinar recordings for the same price as the live webinar. When you purchase a recording you get 90 days unlimited access to the recording, so you can use it for training sessions with managers who did not participate in the live webinar.    
If you attend the live webinar and also wish to purchase the recording, we discount the recording price by 25%.  
Cancellation fee:
for cancellations before September 19, 2017
the registration fee will be refunded less a $59 cancellation fee.
The webinar PowerPoint presentation will be sent to participants September 19, 2017.
There are no refunds once the presentation has been sent to participants.
Questions
Dave Newton  702-255-9891
dave.newton@cdcgamingseminars.com