New, Live 90-Minute Webinar

Presented by Nicole Barker, Senior Raving Partner, Database & Loyalty Marketing
Thursday, October 26, 2017 at 1 p.m. Eastern (10 a.m. Pacific)
Are you still sweating the decision to put kiosks on your floor?
Or, have you installed and are waiting for your expectations to be fulfilled?
Kiosks aren't the nightmare.
But unrealistic expectations can turn deploying new technologies into a bad dream.
In this webinar, we go back in time to
re-imagine the utility of kiosks on your casino floor.
Kiosks do not save money operationally. Kiosks do not service VIP customers.
Kiosks are not as intuitive as we'd hoped.
So, what are kiosks good for?
In this webinar, you will learn how to reset strategy for your kiosks, including:
How to make it rain for the untended customer.
The top must-have kiosk capabilities.
Promotion dos and don'ts and how to avoid the ice cream cone booby prize.
How to avoid layered costs.
How to lay the groundwork for good habits for good customers.
For a complete list of topics to be covered, click on View Brochure.
Webinar Presenter – Nicole Barker,
Raving Partner, Database & Loyalty Marketing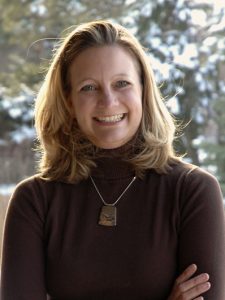 Nicole Barker specializes in conducting database marketing assessments to maximize marketing returns through segmentation and programming. She's also a sought-after speaker, trainer, and writer whose main goal is to foster better relationships between companies and their customers. Since 2006, her partnership with Raving has taken her individually and as a team member to over ninety Native American and commercial properties in the US, Canada and internationally.
Nicole has made a name for herself working with casino marketing and player development executives on the "cost of free play" and "player reinvestment." She assists clients in creating omni-channel marketing campaigns that court customers effectively. She is an expert in bridging the gap between analytics, marketing strategy, and tactics.
If you are in casino management, slots, players' club, loyalty marketing, or database, this webinar will help you identify and implement a kiosk strategy that produces greater customer satisfaction and financial results for your property.
Webinar Cost
$179 per computer that accesses the webinar
Satisfaction Guaranteed:
If you are not satisfied with the webinar we will refund your registration fee.
The seminar cost is based on the number of computers accessing the webinar,
so you can set up a computer in a conference room with a screen
and have multiple people participate in the webinar for one low price.
Registration and Payment Deadline:  October 24, 2017
Recording: We sell webinar recordings for the same price as the live webinar. When you purchase a recording you get 90 days unlimited access to the recording, so you can use it for training sessions with managers who did not participate in the live webinar.
If you attend the live webinar and also wish to purchase the recording,
we discount the recording price by 25%.
Cancellation fee:
for cancellations before October 24, 2017
the registration fee will be refunded less a $59 cancellation fee.
The webinar PowerPoint presentation will be sent to participants October 24, 2017.
There are no cancellation refunds once the presentation has been sent to participants.
Questions
Dave Newton  702-255-9891
dave.newton@cdcgamingseminars.com