New, Live 60-Minute Webinar

Presented by:
Julia Carcamo, President, J Carcamo & Associates and
Justin Croxton, Managing Partner, Propellant Media

Thursday, December 12, 2019
1pm Eastern, 12 noon Central, 11am Mountain, 10am Pacific

There is a famous quote that says "Half the money I spend on advertising is wasted; the trouble is, I don't know which half."  Defending advertising spend has always been a challenge for casino marketers because while we think we're making the right choices, traditionally we have had to rely on anecdotal evidence.
The addition of digital channels has brought us closer to building cases based on ROI, and now addressable geofencing has finally given us the ability to attract, convert, AND measure. Addressable geofencing takes you from geofencing events and competitors to targeting in very tight and precise locations – down to a home address level.
Addressable geofencing is 95% percent more accurate than traditional media and gives you 90% more reach in your advertising budget.
In this webinar you will learn the opportunities for casino marketers to reactivate players and attract new players in the same ways we have successfully used direct mail for years.  Now you can deliver your messages with precision to specific addresses.
We will share case studies to show how this NEW advance in geofencing can assist casino marketers to:
Drive foot traffic from targeted households,
Increase awareness and hotel bookings.
Boost entertainment sales when you're in a crunch, and
Fill your restaurants with cash sales.
Don't miss this opportunity to learn from experts how use the latest technology to enhance your marketing and boost your casino's bottom line!
Train your Key Marketing Employees on Addressable Geofencing for one low price.
Presenter: Julia Carcamo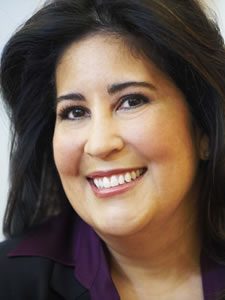 Julia began her career in the Gulf South gaming market but subsequently moved to Las Vegas to serve as Director of Brand Marketing for Caesars Entertainment (then known as Harrah's), developing the brand architecture for the core company's core brands. Following that, Julia's next challenge was leading the brand development of Wynn Resorts and all of its offerings.
In a defining moment for her, Julia served as the Vice President of Brand Marketing for Isle of Capri Casinos. Julia led the team responsible for the development of a new brand portfolio for the company as well as the reintroduction of the ubiquitous Lady Luck Casino brand.
Julia is president and chief brand strategist at J Carcamo & Associates as well as the founder of Casino Marketing Boot Camp.
Justin Croxton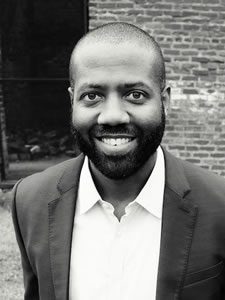 As Managing Partner of Propellant Media, Justin oversees and partners with his team in creating innovative and profit-driven marketing programs including geofencing marketing, OTT/Connect TV Advertising, and Programmatic Display campaigns that drive engagement, search engine traffic, and most importantly revenues for casinos, hotels, and gaming institutions.
Justin loves the innovation in digital advertising and seeing the team at Propellant Media flourish in their roles, as well as life. "It's fun to see organizations and enterprises win. I'm a simple guy. Easy going with a lot of heart, a lot of ideas, and a lot of focus on character and culture at our agency," says the Morehouse College graduate. Justin also earned his MBA from NYU Stern School of Business in New York. 
Webinar Costs
Webinar Cost: $129 per computer that accesses the webinar
Cost includes 90 days unlimited access to the webinar recording.
Look at all the ways you can use this webinar to train your staff and
improve your casino's marketing effectiveness:
The seminar cost is based on the number of computers accessing the live webinar,
so you can set up a computer in a conference room
and have multiple people participate in the live webinar for one low price.
You can share the recording with people at your property
who were not able to attend the live webinar.
Because you can stop and start the recording as you wish,
you can use the recording in group settings to discuss
how you might apply the technology at your casino.
Registration and Payment Deadline:  December 10, 2019

Cancellation fee:
for cancellations before December 10, 2019
the registration fee will be refunded less a $49 cancellation fee.
The webinar PowerPoint presentation will be sent to participants December 10, 2019.
There are no cancellation refunds once the presentation has been sent to participants.
Questions
Dave Newton  702-255-9891
dave.newton@cdcgamingseminars.com