New, Live 60-Minute Webinar

Presented by Dave Newton, Partner
Hospitality Resources

Thursday, November 5, 2020
1 pm Eastern, 12 Noon Central, 11 am Mountain, 10 am Pacific
Why Does Accountability Matter So Much?
Without accountability, you can't have high performance.
It's also true, but less well known, that without accountability you can't have a positive work environment.  Here's why:
When management fails to create a culture of accountability, responsible, hard-working employees get frustrated and disengage. Why make the effort to work hard when others are not being held accountable for their work?
Teamwork and employee engagement disappear in a cloud of frustration and feelings of being treated unfairly, creating a toxic work environment. Customer service and bottom line results suffer, which increases the pressure on the manager, creating a downward spiral in the work environment, employee performance and results. 
How Do You Create a Culture of Accountability?
There are a few keys to creating a culture of accountability that we'll cover in this session.
The first key is communicating clear expectations.  The more diverse the workforce becomes, the more important to be clear about what behaviors and results are expected.   We'll discuss proven ways to do this for both managers and employees.
The next key is to incorporate accountability into regular and on-going organizational processes, including especially meetings and performance management.  These day-to-day processes are essential in getting employees comfortable with accountability and changing habits, which always takes time.    
The third key is consequences.  Good performance and extra effort needs to be recognized and appreciated.  Poor performance needs to be dealt with through an effecting coaching and discipline process.  We'll discuss effective recognition and explain an effective discipline process that makes coaching and discipline meetings easier on both the manager and the employee.    
Presenter: Dave Newton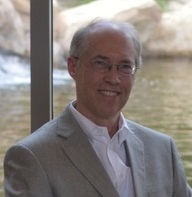 Dave has over twenty years' experience in Human Resources, including eleven at the VP level.  Dave is a partner with Hospitality Resources, a company that uses employee surveys and assessments to help organizations improve their culture and performance. 
Prior to his current position, Dave was VPHR at the Venetian Casino Resort in Las Vegas for six years, and led the creation and implementation of all HR policies at that very successful 4,000-employee property.   The Venetian won two first-place awards among large employers for Workplace Excellence during Dave's time there. 
Prior to that Dave was Corporate Director of HR for Station Casinos in Las Vegas and he held several positions (including VPHR and General Manager) during his eleven years with Accor North America, a division of Accor hotels. 
Dave has an undergraduate degree from Cornell University's School of Industrial and Labor Relations and an MBA from Pace University in New York City.  He holds the senior human resource certifications SPHR and SHRM-SCP.
Dave has taught on-line classes for UNLV, conducted webinars, and been a presenter on HR topics for a variety of organizations.
Webinar Costs
Webinar Cost: $129 per computer that accesses the webinar

Cost includes six months unlimited access to the webinar recording at your property.
The seminar cost is based on the number of computers accessing the webinar, so you can set up a computer in a conference room and have multiple people participate in the webinar for one low price.  You can share the webinar recording with others at your property to help develop them and their careers.   You can use the recording in small groups to discuss how topics and ideas in the webinar could be applied at your property.
Registration and Payment Deadline: November 3, 2020
The webinar PowerPoint presentation will be sent to participants on November 3, 2020.
There are no refunds once the presentation has been sent to participants.
Questions
Dave Newton  702-255-9891
dave.newton@cdcgamingseminars.com