New, Live 90-Minute Webinar

Presented by Nicole Barker
President, Relationship Marketing Solutions

Thursday, April 9, 2020
1pm Eastern, 12 noon Central, 11am Mountain, 10am Pacific

Register Now for Die Free Play Die!
If you could start over, would you use Free Play? At its roots, Free Play is a couponing methodology with conflicting goals. Are you buying future business? Or, are you feeding the beast of entitlement? Does your Free Play strategy match your market or is it a clone of properties unlike your own? And, are your other outlets looking to use the same means to buy loyalty?
Webinar deliverables
Confront industry norms that cause unnecessary Free Play confusion and complexity
Pinpoint who should receive Free Play
Set parameters for size, frequency, and method of deploying Free Play
Deliver Free Play effectively to better trigger positive behaviors
Differentiate the use of Free Play by customer segment, player profile, and lifecycle stage
Provide reporting templates to measure success
Ask yourself three questions
Do your players act entitled to Free Play?
Are layered costs a problem?
Are you afraid of losing customers if you dial back Free Play?
First, we will discuss the whys and wherefores of Free Play
What should a Direct Marketing program accomplish?
What should Free Play accomplish?
Do Cross Property coupons work?
Then, we will test the strength of your use of Free Play
How do you evaluate the effectiveness of Free Play?
When should you use Average Daily Theoretical to determine Free Play coupon size?
When should you use Cumulative Theoretical to determine rewards?
When should you use Coin-in to determine rewards?
How do you measure Free Play success?
Next, we will identify the top three ways to improve your use of Free Play
What are new methods to leverage your existing reinvestment in Free Play?
What is the most important player segment served by Free Play coupons?
What are examples outside our industry that we should adopt?
Together, we will look at the latest trends in the use and abuse of Free Play. During the webinar, we'll poll participants regarding their practices so you can see how your policies compare.
We close by interviewing an esteemed colleague in the field who has worked for both commercial and tribal casinos across the country. We ask Petra Nielsen, Director of Marketing at Potawatomi Casino, to compare and contrast how Free Play is used at properties large and small who serve local, regional, and national customers. Different properties need different strategies and tactics. We'll troubleshoot when to use what.
This webinar is intended for marketers, analysts, and leaders who are unwilling to accept tired forms of reinvestment that are more taxing in time and resources than successful in driving incremental visitation and revenue. 
Register Now for Die Free Play Die!
Presenter: Nicole Barker
President, Relationship Marketing Solutions, Inc.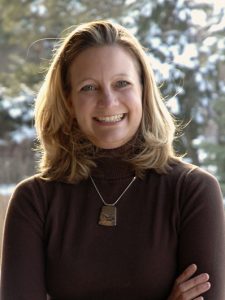 Nicole Barker has worked with over 100 commercial and tribal casinos around the world.
She specializes in fitting tools and tactics to each client's unique goals and environment.
Nicole begins with a client's data, its market, and its customer base. Then, she retools loyalty programming to fit the market and the customer. Her innovative marketing arsenal aims to better connect casinos with their customers and to better serve the financial goals of the property.
Testimonials
"Nicole was instrumental in refining the analytics to introduce a Player Development beta program that was eventually rolled out across all of the properties in OLG. Nicole's knowledge and insights into the analytics allowed us to target strong sales opportunities and have a real impact on revenue generated from our top tier of players."
– Alison Sterling, Executive General Manager at Manitoba Liquor and Lotteries
"Nicole is a wizard with data. We've had the pleasure of working with her on a number of projects for large, service-oriented enterprises where her data acumen has identified huge, untapped revenue potential. I'm confident that if there are hidden opportunities in a client data base, she'll find them!"
– Carter Buck, CEO at Engagex
"For any business looking to leverage the power of Marketing and Data Analytics to improve a current Loyalty Program, VIP Program, or to launch a new Loyalty program, connect with Nicole Barker. I was very fortunate to work with Nicole to re-vamp a VIP Loyalty Program in the Gaming Industry, and her experience and knowledge was invaluable! Not only can she teach you how to collect, analyze and leverage the data, she was exceptional at linking back to the success of your future strategies. Loyalty Programs are critical "added value" to your customer, but the data that is captured, when analyzed correctly, is what will help you make the best decisions in your marketing efforts moving forward." 
– Tracie Bertrand, Director of Tourism & Communications Peterborough & Kawartha Economic Development
Register Now for Die Free Play Die!
About the Webinar Series

The Die Free Play Die! webinar is the third of a four-part webinar series.  The object is to shake up, sharpen, and re-purpose reinvestment.  It's a battle cry. It's a call to action. If you believe your property's reinvestment has gone off track and money is being wasted, this series will help you analyze your situation and target your resources for optimal results.
Other webinars in the series are:
Die Tiers Die!
Die Points Die!
Die Promotions Die!
The first two have been done already and are available as recordings.  You can purchase all four webinars (two live and two recordings) separately or enjoy a discount for purchasing all four for you and your team.  See below for details.
Webinar Benefits
Team members new to marketing will benefit from this introduction to why we use tiers, points, coupons, and promotions to drive business.
Managers and Directors will appreciate the exposure to trends and innovative ideas being espoused across the loyalty landscape.
General Managers and Chief Financial Officers can use this as a springboard to align their teams and their marketing strategy towards improvement that will grow the business without introducing new ways to buy the business.
Register Now for Die Free Play Die!
Webinar Costs
Webinar Cost: $179 per computer that accesses the webinar
Cost includes 90 days unlimited access to the webinar recording.
The seminar cost is based on the number of computers accessing the webinar,
so you can set up a computer in a conference room and have multiple people participate in the webinar for one low price. 
You can share the recording with employees who couldn't attend the live webinar.
You can organize meetings and use the recording to discuss how to apply the ideas presented in the webinar at your property. 
Registration and Payment Deadline: April 7, 2020
The webinar PowerPoint presentation will be sent to participants on April 7, 2020.
There are no refunds once the presentation has been sent to participants.
Register for All Four Webinars!
Webinar Series Cost: $537
Register for All Four Webinars!
Purchase all four webinars (two recordings and two live) within the Die Programs Die! series and receive 25% off. That's four webinars for the price of three. (Sometimes it's just easier to ask your purchasing agent once instead of four times over).
Questions
Dave Newton  702-255-9891
dave.newton@cdcgamingseminars.com