New, Live 60-Minute Webinar

Presented by Ralph Thomas, Ph.D.
Senior Adviser of Gaming and Data Science, VizExplorer
Wednesday, June 27, 2018
1 p.m. Eastern (10 a.m. Pacific)
Better analysis, better decisions, better results.
Casino managers use information to make decisions that have significant financial impact.
But in many cases the information isn't accurate or the analysis of the information isn't valid.
The result is that the decisions hurt, rather than help, their casino's bottom line.
This webinar will help you properly measure true incremental lift and arm you with tips to improve your business results each month.
The webinar will cover these valuable techniques:
Test and Control
One-to-One Marketing
Pre-Post-Year-Over-Year-Test-and-Control
Promotional Analysis
Incremental Gaming Floor Lift including Cannibalization
For details on these topics, please click on View Brochure.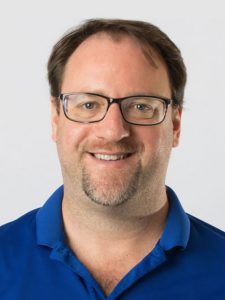 Webinar Presenter:
Ralph Thomas, Ph. D.
The webinar will be presented by Dr. Ralph Thomas, Senior Adviser of Gaming and Data Science at VizExplorer, a software company specializing in operational intelligence solutions for casinos. A gaming industry veteran, Dr. Thomas has substantial experience implementing analytics into single and multi-property gaming companies to drive measurable gains to the bottom line.
Prior to joining VizExplorer, he was the VP of Strategic Analysis and Database Marketing at Seminole Gaming, where he helped oversee seven properties in the Florida market.
For more details on Dr. Thomas' background and qualifications, please click on View Brochure.
Webinar Cost
$129 per computer that accesses the webinar
The seminar cost is based on the number of computers accessing the webinar,
so you can set up a computer in a conference room with a screen
and have multiple people participate in the webinar for one low price.
Registration and Payment Deadline:  June 25, 2018
Cancellation fee:
for cancellations before June 25, 2018
the registration fee will be refunded less a $49 cancellation fee.
The webinar PowerPoint presentation will be sent to participants June 25, 2018.
There are no cancellation refunds once the presentation has been sent to participants.
Questions
Dave Newton  702-255-9891
dave.newton@cdcgamingseminars.com