New, 60-Minute Live Webinar

Presented by Ralph Thomas, Ph.D.
Senior Adviser of Gaming and Data Science, VizExplorer
December 13, 2018       1 p.m. Eastern (10 a.m. Pacific)
In the casino business we're used to outlier behavior. Customers win jackpots.  Customers go on big losing streaks.  Holidays and weekends drive significantly more business than regular Mondays through Thursdays.
Yet with data teeming with outliers our industry relies heavily on the concept of "average" behavior.  We talk about $100 ADT customers as if having the same average daily theoretical makes the customers essentially identical.  The same goes for 10% hold slot machines.  But in reality these customers are very different, as are the slot machines.
In this webinar we will discuss how this "Flaw of Averages" leads casinos to make mistakes in analysis that often reduce results in both slots and marketing, and how to correct these mistakes to make the right decisions.
Webinar Topics
Introduction – 70% of drivers think they are above average. Is this possible?
If 70% of all drivers think they are above average, doesn't that mean they are kidding themselves?  In fact, not necessarily.  One of the biggest misuses of averages, what we call the "Flaw of Averages," is assuming that all distributions are normal distributions.  In this session we will debunk many mis-applications of averages in casino analytics and give you tools to properly leverage your data.  And we'll explain why it's quite possible that 70% of drivers are above average!
Marketing Problem #1 – What does $100 of Theo look like?
When we do database marketing, we often talk of the "$100 customer" as if they are all the same.  In other industries this is probably very true.  But in our casino, what does $100 of Theo really look like?
Marketing Problem #2 – Direct mail: Moving from ADT to Profit
Despite increased email capture rates, our industry still spends billions of dollars on direct mail pieces.  And the decision of who to spend this money on usually comes down to ADT or a similar "Daily Average" calculation.  But shouldn't we be using Profit as the correct measure, and how can we forecast it?
Slots Problem #1 – The price of a slot machine
For years we have considered Hold Percentage as the price of a slot machine.  More recently some have moved to a new measurement called Theo Win per Hour of Play.  But both of these metrics rely heavily on averages. Are we truly capturing the customer experience when it comes to measuring the cost of our slot machines?
Slots Problem #2 – The impact of streakiness
Going deeper on the discussion of hold percentage, when customers complain about slot machines being too tight, what do they really mean?  They talk of hold percentage, but then we hear complaints like "I lost 15 spins in a row!"  How can analytics without averages give us better insight into this gaming experience?
It's important for casino operators to understand that statistics can be misleading and how to analyze your numbers in a way that leads to the correct decisions and the best possible results.
Don't miss this opportunity to get insights from a true expert in the field!
Learn how to make better decisions and improve your bottom line.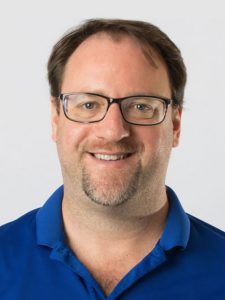 Webinar Presenter:
Ralph Thomas, Ph. D.
The webinar will be presented by Dr. Ralph Thomas, Senior Adviser of Gaming and Data Science at VizExplorer, a software company specializing in operational intelligence solutions for casinos. A gaming industry veteran, Dr. Thomas has substantial experience implementing analytics into single and multi-property gaming companies to drive measurable gains to the bottom line.
For more details on Dr. Thomas' background and qualifications, please click on View Brochure.
Webinar Cost
$129 per computer that accesses the webinar
Cost includes unlimited access to the webinar recording
at your property for 90 days after the webinar.
The seminar cost is based on the number of computers accessing the webinar,
so you can set up a computer in a conference room with a screen
and have multiple people participate in the webinar for one low price.
Registration and Payment Deadline:  December 11, 2018
Cancellation fee:
for cancellations before December 11, 2018
the registration fee will be refunded less a $49 cancellation fee.
The webinar PowerPoint presentation will be sent to participants December 11, 2018.
There are no cancellation refunds once the presentation has been sent to participants.
Questions
Dave Newton  702-255-9891
dave.newton@cdcgamingseminars.com