Increase Your Casino Management Team's
Communication, Accountability, and Effectiveness
New, Live 50-Minute Webinar
Wednesday, August 22, 2018
1 p.m. Eastern (10 a.m. Pacific)

I hate unproductive meetings. Meetings that are boring, don't focus on important issues, and lack a sense of energy, participation or honesty from those in the meeting.
I always hated these kinds of meetings, but since learning how to do meetings a better way, they are even more painful to sit through.
There are two commonly-held beliefs about meetings that result in so many meetings being boring and unproductive.
In this webinar we'll first explain these two misleading beliefs that have caused so many to suffer in bad meetings for so long.
Then I'll explain a better process for meetings. I've used this process successfully myself while VPHR at the Venetian and seen it used successfully by other management teams in the hospitality industry.  This process is for teams that have a single leader, i.e., there is one manager and the rest of the members of the team report to that person. It can be used at the division level for teams such as Gaming, F&B, Finance and Hotel. It's not designed for cross functional teams, although some of the processes can be applied to those meetings and benefit them.
The process I'll teach in the webinar will:
Improve team member accountability
Increase open and honest communication within the team
Focus more attention on issues that are most important to the team's success
Reduce wasted time
Increase the engagement of the team members
Develop the skills and confidence of the team members
Help the team leader make better decisions
Registration for this live webinar will include 90 days unlimited access to a recording of the webinar at your location, so you can review key points and go over them with your team.

Satisfaction Guaranteed
If for any reason you are not satisfied with what you learn in this webinar, we'll promptly refund your registration fee.
Your team meetings are your best opportunity to build a cohesive casino management team!
Off-site retreats can be useful, but it's easy for everyone to return to their usual, comfortable behaviors when they get back to their daily routine. Regular team meetings are much more effective at building new habits because they are an ongoing process.   Change happens gradually as team members get comfortable with the new way they are working together and the new expectations of them.
If you'd like to create a team with open, honest communication, high levels of accountability, and a strong, committed focus on the issues that are most important to your casino's success, don't miss this opportunity to break through to a new level of working effectively together.
Presenter: Dave Newton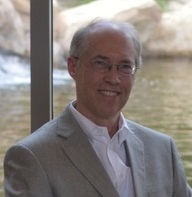 For info on Dave's experience and qualifications, please click here.

Webinar Cost: $129

Registration Deadline: Monday, August 20, 2018
Cost includes the live webinar, the PowerPoint presentation used in the webinar, and 90 days unlimited access to the webinar recording at your location.
The webinar presentation will be emailed to participants on August 20.
Questions
Dave Newton  702-255-9891
dave.newton@cdcgamingseminars.com