New, Live 90-Minute Webinar

Presented by
Ari Mizrachi, SVP of Operations & Casino Strategy, Tangam Systems
Varun Nayak, SVP of Gaming Strategy, Tangam Systems

Wednesday, November 14, 2018
1 p.m. Eastern (10 a.m. Pacific)
This presentation is the second in a two-webinar series focusing on increasing Table Games' profits with effective yield management. In the first webinar, we reviewed the fundamentals of yielding management, introduced theoretical revenue and the variables that impact revenue and profits. (If you missed this webinar and would like to see it you can purchase the recording at cdcgamingseminars.com/webinar-recordings.)
In this second webinar, we will build on these fundamentals and move into advanced topics: player distribution, the net contribution formula and how to determine profit for an entire segment, optimal occupancy and the impact of dynamic minimums and spread management to table games' profit.  You don't need to have participated in Part 1 to participate in Part 2.
The webinar will include examples in each topic and counter-intuitive strategies to manage table games operations. Attendees involved with making decisions on the floor, or those looking to analyze performance and improve table games efficiency will benefit from applying the strategies to their operation.
This webinar series is presented by Ari Mizrachi and Varun Nayak from Tangam Systems. Both presenters bring decades of operational, optimization and analytics experience from multiple jurisdictions globally.
Topics that will be covered in Part 2:
Player Distribution

Area Occupancy, the incidence of empty tables, and how to measure Player Seating Distribution

Net Contribution per Player Visit

How to calculate Net Contribution per Player Visit and determine the optimal occupancy

Determining Optimal Occupancy Targets

Detailed overview on how to achieve Optimal Occupancy

Implementing Dynamic Management

Taking all the above concepts and applying it to the player floor to manage table spreads and minimums

Operational examples of these concepts in practice
Presenters
Ari Mizrachi

Ari has over a decade of experience in casino operations and has worked across multiple jurisdictions in North America including Las Vegas, Atlantic City, Florida, Pennsylvania, and Connecticut. Prior to joining Tangam, Ari was the Senior Director of Table Games at Parx Casino where he was responsible for over 100 table games and a team of over 800.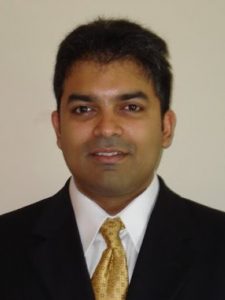 Varun Nayak
As Tangam's Senior Vice President of Gaming Strategy, Varun has over 15 years of experience in technology, finance, and casino analytics. Previously, he oversaw gaming optimization and established analytical processes to measure and improve profitability at Sands China in Macau and Caesars Entertainment in Las Vegas. Varun is a computer scientist by training and received his MBA from UCLA Anderson in Finance and Strategy.
Don't miss this opportunity to get insights from industry experts that will
develop your team and improve your bottom line!
Webinar Cost
$179 per computer that accesses the webinar
(Price includes Part 2 only)
The seminar cost is based on the number of computers accessing the webinar,
so you can set up a computer in a conference
and have multiple people participate in the webinar for one low price.
The cost includes 90 days unlimited access to the webinar recording
at your property after the live webinar, so you can make the training
available to other members of your casino team.
Registration and Payment Deadline:  November 12, 2018
Cancellation fee:
for cancellations before November 12, 2018
the registration fee will be refunded less a $49 cancellation fee.
The webinar PowerPoint presentation will be sent to participants November 12, 2018.
There are no cancellation refunds once the presentation has been sent to participants.
Questions
Dave Newton  702-255-9891
dave.newton@cdcgamingseminars.com