New, Live 90-Minute Webinar

Presented by:

Dr. Anastasia (Stasi) Baran, COO, nQube Data Science
(sbaran@nqube.com)
Dr. Jason Fiege, CEO, nQube Data Science,
Associate Professor of Physics and Astronomy, University of Manitoba
(jfiege@nqube.com)
Thursday, April 23, 2020 at 1pm Eastern

Key Benefits and Takeaways:
Fantasy vs. Reality – What promises have been made by companies about AI and predictive analytics in the casino space and what is actually possible? What is currently practical?  Does this value justify the product's price tag?
In this webinar you'll learn to navigate the current capabilities of AI in the casino business and understand how AI is adding value. Learn how AI is predicting customer behavior and spending in casinos today.
AI Slot Floor Case Study – Learn how AI is actually helping casinos and a step-by-step approach to implement at your casino – A case study from a tribal casino is described, including the implementation of the technology and benefits of AI on the slot floor. Details around the implementation of the technology, the day-to-day benefits to operators and the ROI are presented. Learn about:
The data you need, how to access it and how to use it.
Common problems with data cleaning and analysis, and how to overcome them.
How to use the AI insights obtained from that data, i.e. which slot machines to retire and which ones to buy.
Determining ROI from your AI technology after implementation.
What has AI taught us about slot floors – There are subtleties to the slot floor that aren't always discoverable by human operators. Learn what surprising insights AI has already revealed that you can use right now.
Understanding your players –  New insights from AI – AI based-methods for segmentation that can be used for marketing campaigns and improving customer experience.
Target Audience: This course is designed for casino operators. As the gaming industry is becoming more aware of the potential of AI, this course will appeal to a wide variety of learners within casinos. Both middle and upper management can benefit from this course, as could those who have a technical role within their organization. The course covers AI basics, navigating the benefits of AI products, and the practical aspects of bringing AI to your casino.
Webinar Outline
Introduction
AI and your casino:

Is AI right for your casino?
Distinguishing between AI that adds value, and marketing buzz.
Where AI can be used within your organization.

Definition of AI:

How do we define AI, and how is it different from automation?
Optimization using AI –Optimize processes and find inefficiencies in your business that were previously undiscoverable by human analysts.

Implementing AI technology:

Examples of AI in other industries. Why not casinos?
Overview of where AI can be used in casinos. Examples from the slot floor, marketing, IT, and "big picture" perspectives.
AI you can use now – tools your team can access that are available to them today.
 AI Slot Floor Optimization Case Study
Detailed overview of a tribal casino case study.
Data requirements – an overview of slot floor data and the kinds of data you need for AI-driven slot floor optimization.
Implementation details – practical aspects of slot floor AI implementation from data to ROI analysis, for small to large casinos.
Slot floor AI demo – A visual demonstration of how an AI can reconfigure a slot floor to find the optimal mix and location of slot machines.
AI insights into slot floors – What AI has taught us that you can use right now.
The role of AI in understanding your players:
How should I segment my players? – A demonstration of AI-driven behavioural segmentation methods that help operators go beyond "what they have always done." How can you find natural segments with the help of AI technology?
Q & A
Participants will have ample time to ask questions during and at the end of the seminar.
Also, one week before the webinar we will be sending an email asking for your questions about AI so Stasi and Jason can answer them during the webinar.
Ask about AI basics, best practices for using AI at your casino, and anything else that's on your mind.
Presenter: Dr. Stasi Baran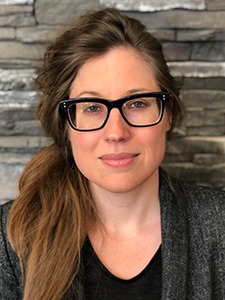 Dr. Stasi Baran is a Co-founder and COO of nQube Data Science. She received her PhD in Electrical and Computer Engineering from the University of Manitoba in 2016, where she specialized in applications of non-linear optimization methods. She holds a B.Sc. in physics and an M.Sc. in astrophysics.
Stasi uses her multi-disciplinary background to find and develop suitable applications for nQube's advanced artificial intelligence technology in the casino industry. Her combined interests in large-scale data modeling problems and the gaming industry have helped to develop nQube's AI-based slot floor optimization and player segmentation solutions. She is the recipient of an URSI Young Scientist Award and her company, nQube, won the GiGse LaunchPad Startup Competition in 2017 for their innovative artificial intelligence-driven slot floor optimization technology. 
Presenter: Dr. Jason Fiege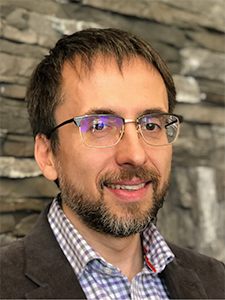 Dr. Jason Fiege is CEO and Founder of nQube Data Science Inc. He is a scientific computing, data-modelling, and optimization expert with over 20 years' experience working with large data sets.
He is the inventor of nQube's AI-guided optimization and data modelling platform, and leads their research in slot floor optimization, AI-based player behavioral segmentation algorithms, optimization of slot segmentation strategies, predictive AI systems for marketing applications, and AI-guided optimization of trading strategies in financial markets. Dr. Fiege won the 2017 GiGse Launchpad competition for nQube's innovative Reel AI slot floor optimization technology.
Webinar Costs
Webinar Cost: $179 per computer that accesses the webinar
Registration and Payment Deadline:  April 21, 2020
 Cost includes 90 days unlimited access to the webinar recording at your property.
 The webinar PowerPoint presentation will be sent to participants April 21, 2020.
There are no cancellation refunds once the presentation has been sent to participants.
Cost Effective Employee Development
Look at all the ways you can use this webinar to train your staff and
improve your casino's bottom line:
The webinar cost is based on the number of computers accessing the live webinar,
so you can set up a computer in a conference room
and have multiple people participate in the live webinar for one low price. 
You can share the recording with people at your property
who were not able to attend the live webinar.
Because you can stop and start the recording as you wish,
you can use the recording in group settings to discuss
how you might apply the technology at your casino.
Questions
Dave Newton  702-255-9891
dave.newton@cdcgamingseminars.com