New, Live 90-Minute Webinar

Presented by:

Dr. Anastasia (Stasi) Baran, COO, nQube Data Science
(sbaran@nqube.com)
Dr. Jason Fiege, CEO, nQube Data Science,
Associate Professor of Physics and Astronomy, University of Manitoba
(jfiege@nqube.com)
Thursday, March 5, 2020 at 1pm Eastern

Rarely in human history has a technology shown
greater potential for changing how we live and work.
This decade will see significant advancements in AI
and how it is applied to business challenges.
Companies that apply AI methods sooner and more effectively
will gain a significant advantage over their competitors.
This webinar will give participants a basic understanding of AI
and how to apply it to key business challenges in the casino industry.  
Course Outline
Introduction
AI and your casino:

Is AI right for your casino?
Distinguishing between AI that adds value, and marketing buzz.
Where AI can be used within your organization.

Definition of AI:

How do we define AI, and how is it different from automation?
Optimization using AI – Optimize processes and find inefficiencies in your business that were previously undiscoverable by human analysts.

Implementing AI technology:

Examples of AI in other industries.
Overview of where AI can be used in casinos. Examples from the slot floor, marketing, IT, and "big picture" perspectives.
The different types of AI, how to use them, and where to find them.
Neural networks – Recognizing patterns by modeling the human brain. Artificial neural networks are the most common AI used in business (and everywhere).
Evolutionary AIs – This type of AI emulates how humans solve problems, but can search millions of alternative solutions before finding the optimal one.
Other AI and machine learning algorithms.
What resources do you need, in-house or otherwise, to take advantage of these technologies?
Detailed examples of AI in casinos:
Segmentation is key in casinos. We'll explore AI-driven segmentation, with examples from:

customer databases for marketing campaigns
slot machines to determine performance indicators
customer databases for player ratings

Slot floor optimization – AI can advise you on which machines to buy, which ones to retire, and where to put them on your slot floor.
Other places AI is being used, and where it can be embedded in existing casino technology.
How to spend your budget wisely by being able to tell the difference between technology with value, and vendors taking advantage of a hot topic.
Demonstrations
How should I segment my players? – A demonstration of advanced behavioural and decision tree segmentation methods that help operators go beyond "what they have always done." How can you find mathematically optimal natural segments with the help of technology?
Slot floor AI demo – A visual demonstration of how an AI can reconfigure a slot floor to find the optimal mix and location of slot machines.
AI you can use now – what tools can your team access that are available to them today, and without any major purchases. That is, what AI can you use now, and how can it be applied?
Target Audience: As the gaming industry is becoming more aware of the potential of AI, this program will appeal to a wide variety of people. Both middle and upper management will benefit from this webinar, as will those who have technical and analytic roles within their organization.
Presenter: Dr. Stasi Baran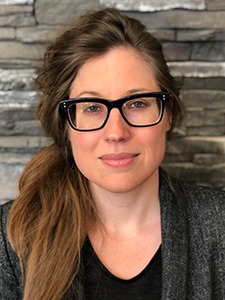 Dr. Stasi Baran is a Co-founder and COO of nQube Data Science. She received her PhD in Electrical and Computer Engineering from the University of Manitoba in 2016, where she specialized in applications of non-linear optimization methods. She holds a B.Sc. in physics and an M.Sc. in astrophysics.
Stasi uses her multi-disciplinary background to find and develop suitable applications for nQube's advanced artificial intelligence technology in the casino industry. Her combined interests in large-scale data modeling problems and the gaming industry have helped to develop nQube's AI-based slot floor optimization and player segmentation solutions. She is the recipient of an URSI Young Scientist Award and her company, nQube, won the GiGse LaunchPad Startup Competition in 2017 for their innovative artificial intelligence-driven slot floor optimization technology. 
Presenter: Dr. Jason Fiege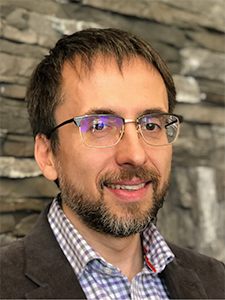 Dr. Jason Fiege is CEO and Founder of nQube Data Science Inc. He is a scientific computing, data-modelling, and optimization expert with over 20 years' experience working with large data sets.
He is the inventor of nQube's AI-guided optimization and data modelling platform, and leads their research in slot floor optimization, AI-based player behavioral segmentation algorithms, optimization of slot segmentation strategies, predictive AI systems for marketing applications, and AI-guided optimization of trading strategies in financial markets. Dr. Fiege won the 2017 GiGse Launchpad competition for nQube's innovative Reel AI slot floor optimization technology.
Webinar Costs
Webinar Cost: $179 per computer that accesses the webinar
Registration and Payment Deadline:  March 3, 2020
 Cost includes 90 days unlimited access to the webinar recording at your property.
 The webinar PowerPoint presentation will be sent to participants March 3, 2020.
There are no cancellation refunds once the presentation has been sent to participants.
Cost Effective Employee Development
Look at all the ways you can use this webinar to train your staff and
improve your casino's bottom line:
The webinar cost is based on the number of computers accessing the live webinar,
so you can set up a computer in a conference room
and have multiple people participate in the live webinar for one low price. 
You can share the recording with people at your property
who were not able to attend the live webinar.
Because you can stop and start the recording as you wish,
you can use the recording in group settings to discuss
how you might apply the technology at your casino.
Questions
Dave Newton  702-255-9891
dave.newton@cdcgamingseminars.com