Nicole's Recorded Webinars:
Nicole Barker's Bio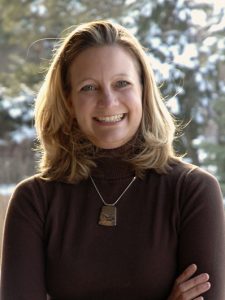 Nicole specializes in conducting database marketing assessments to maximize marketing returns through segmentation and programming. She has worked with over one hundred Native American and commercial properties in the US, Canada and internationally and is a recognized industry expert in free play and reinvestment strategies.
Nicole helps clients create marketing campaigns that effectively court their customers. She is an expert in bridging the gap between analytics, marketing strategy, and tactics. With her quantitative skills, she helps clients create analytical reports to monitor their results and use for decision making.
Following her MBA from Pepperdine University, she became a Direct Marketing Manager for Harrah's Las Vegas, Harrah's Laughlin, and the Rio. As a consultant over the last decade she has crossed the country working with commercial and tribal casinos, getting to know the divergent needs of different gaming jurisdictions and locales.
She's also a sought-after speaker, trainer, and writer, whose main goal is to foster better relationships between companies and their customers.